Work that reflects our customers' smiles
Imai Gikou began in 1926 by hand carving molds for imprinting tableware patterns, a local industry in the region. Now, four generations later, we take pride in our status as a company of polishing professionals, able to polish any molds or metal surfaces down to 1/1000-micron accuracy, using know-how that satisfies our customers.
All of our employees share the aim of work that satisfies customers under the slogan "Delivered on time through assured technology," and have performed precision polishing under demands for flatness, surface roughness, and accuracy, on three-dimensional forms, small objects, large objects up to 4.8 tons, and even flexible objects such as electrical discharge machining electrodes. Equipped with welding machines as well as our grinding technology, we are able to deal in-house with insufficient overlay, a problem that has led to losses in conventional work schedules. By doing so, we offer our customers efficiency and cost reductions.
Imai Gikou also performs mirror finishing of new molds and maintenance of molds currently in use.
In the past, in cases of design changes to molds, insufficient overlay, or sink marks and pinholes in molds, a mold had to be pulled up, the welding performed at another factory, and the mold brought in again. However, by placing welding equipment in-house, Imai Gikou can now perform one-stop mirror finishing and maintenance in-house.
Loving our work, Loving the community, Loving the customer.
Mirror finishing
Imai Gikou's mirror finishing, capable of polishing as finely as #240000, is a fusion of years of experience cultivated in the mold industry, the grinding technology of craftsmen, and the latest technology.
Laser welding
By handling mold overlay correction in-house, we achieve cost reductions and on-time delivery for our customers.
Quantification of polishing accuracy
We meet the needs of users around the world with industry-leading grinding
Everything we do is to meet the demands of customers
To make easily clear to customers that our grinding precision meets their requirements, we have introduced non-contact 3D surface roughness/shape measuring equipment that allows us to provide quantitative values.
In addition, our adoption of the KOACH open clean system allows us to achieve industry-leading grinding as fine as #240000.
Technology and creation
Taking on the challenge of new fields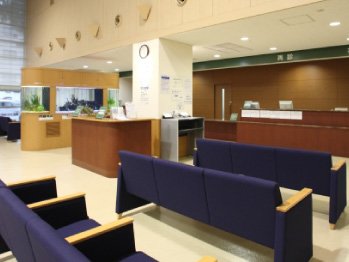 Approach to the medical field
We sincerely tackle not only metal objects but also anything for which customers request polishing.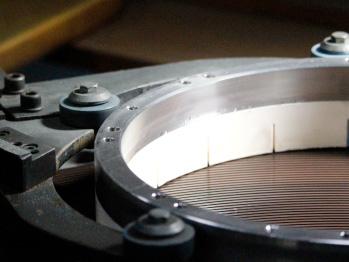 Technology and creation
Imai Gikou meets demands for polishing not only molds and industrial products but also jobs in the fields of arts and sports.
Inquiries
For inquiries by phone:
+81-(0)256-92-8686
Comments, questions, or inquiries:
For urgent matters, please feel free to contact us by phone.